Autism Assessment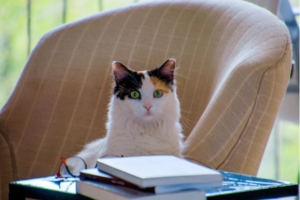 Have you ever wondered if you might be on the autism spectrum?
If you have, you are not alone.
More and more people are getting a late diagnosis,
never realizing that they were neurodivergent until adulthood.
If you're smart, observant, and able to imitate others and mask your autistic characteristics, then it's not surprising that no one would have ever suspected that you were autistic all along.
Autistic All Along
Have you always felt different from everyone else?
Did you struggle to make and keep friends?
Has it always been hard for you to communicate your feelings?
Do you find certain sensory experiences to be almost intolerable,
such as the sound of someone chewing
or the feeling of seams on your socks and tags in your shirts?
You may be autistic without ever being diagnosed in childhood.
Do you worry that it's too late now that you're an adult?
It's not too late.
It's never too late to be tested for autism.
You are not too old.
Whenever you find yourself wondering and searching,
It's the perfect time for you to get an autism assessment.
Why should you get assessed for autism?
Maybe you require an assessment and documentation of a diagnosis because you need accommodations at work or in school.
Your company's HR department, or disabled student services at your university, will require a formal diagnosis if you want accommodations as an autistic person.
If you don't need accommodations, you might not need an assessment.
Many people self-diagnose.
After all, who knows you better than you know yourself?
But, if you want your self-diagnosis confirmed and formalized, or if you need the paperwork for school or your career, autism assessment may be right for you.
You've come to the right place.
We work with all people and genders age 18 and older ,
and we specialize in diagnosing autism in women, nonbinary, trans folk,
and anyone who has learned to mask their autistic characteristics well.
Your assessor or assessment team will work together to document and analyze your history of behaviors through guided conversations and formal and informal tests and questionnaires.
We will diagnose or rule out autism spectrum disorder (ASD) according to the Diagnostic and Statistical Manual of Mental Disorders, 5th edition, Text Revision (DSM-5-TR).
If you have been wondering whether you might be on the autism spectrum and you're looking for answers, look no further.
We can help.
Email our Practice Manager, the marvelous Meagan, at [email protected].
She can get you set up for a free consultation with an assessor.
You can see what it would be like to work with us on telehealth,
we'll explain the autism assessment process and what to expect,
and you may ask any questions.
No matter where you are on your journey of self-understanding,
here you will find someone to really listen to you, without judgment.
We are a neurodiversity-affirming practice, so we know
there's nothing wrong with being autistic.
We respect and value your uniqueness.
We won't dismiss your concerns and challenges.
We will believe you when you share your lived experience.
Take the next step.
Fill out the contact form below, and leave it to us.
We'll be in touch by email to schedule your free consultation.
You deserve to know yourself better, and we're here to help.