WELCOMING WASHINGTON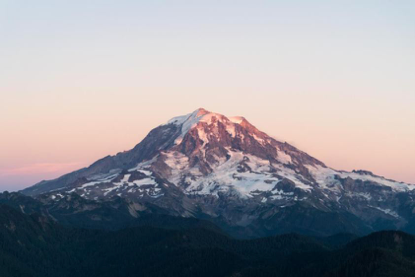 Autism-Friendly Services in WA State
Washington Autism Alliance
If you live in Washington State, and you or a family member are autistic, then you probably already know about the Washington Autism Alliance (WAA). Their mission is to provide education, health care, legal, and other important services for people with autism spectrum disorders and other related intellectual and developmental disabilities across Washington State. Autistic or other neurodivergent people who need advocacy in legal affairs, insurance navigation, or health care needs, can get in touch with the WAA: their mailing address is 721 4th Ave. #891 in Kirkland, WA 98033, or you can call them at (425) 894-7231, or visit their website at https://washingtonautismalliance.org.  They also have a blog if you're interested, with posts on such topics as health insurance reform, disability equity, autism-friendly Halloween, disability equity, and autistic women and girls equity.
Autism Society of Washington
Another resource for autistic people in Washington State is the Autism Society of Washington. Their mission is to transform communities throughout the state and improve the quality of life for all autistic people. They progress towards this goal using education and advocacy. The Autism Society has multiple local chapters that they may mobilize, working together to ensure that autistic individuals have access to communities that are safe and inclusive, throughout their lifetimes. Their vision is that every autistic person living in Washington State will have be able to achieve their fullest potential and be fully included in cities, towns, and communities statewide.
Among the ways that they achieve their goals is through support groups for autistic adults, for parents, and for conferences, training, advocacy, and insurance help. Most of these groups are currently meeting by Zoom. 
They also connect people with a range of online and agency services, including court system information, drug rehab, health care services, and other resources. They provide these resources for many neurodivergent people, including those with developmental disabilities and sensory disorders. 
You can learn more about the Autism Society of Washington at their website, www.autismsocietyofwa.org, or call them at (888) 279-4968. Their mailing address is 120 State Ave. #303, Olympia, WA 98501, or you may email [email protected] with questions. They ask that you include your name, location, contact number, and request in your email message. If you're interested in making a difference with them, ask about volunteer opportunities.
Autism Empowerment Support Group
The support group, Autism Empowerment, is committed to promoting a culture of acceptance, enrichment, and empowerment in the lives of neurodivergent people of all ages and their families. They provide programs, training, and services for their identified population, as well as empowering their embers to step up into opportunities for volunteerism and leadership roles in the disabilities community. They do this work guided by these Four Foundational Pillars of Positivity: Accept, Enrich, Inspire, and Empower. This aligns with their vision of an inclusive society that respects all autistic people and empowers them to reach their highest potential. Their Board of Directors consists entirely of autistic people and autism family members, and they consider themselves proactive allies and ambassadors for acceptance of all abilities. They collaborate with and support other neurodiversity and disability-related organizations which are local, state-wide, national, and international. 
If you want to get in touch, you may email them at [email protected], call (360) 852-8369, check out their Facebook page at www.facebook.com/autismempowerment or their mailing address is P.O. Box 871676, Vancouver, WA 98687.
Square Pegs
If you're looking for a social group for autistic adults in the Seattle, WA area, you'll be interested in the Square Pegs Meetup group. The group describes itself as a place for people who don't conform to get to know one another and make new friends, without having to explain any eccentricities. They write, "So many of us have struggled alone for so long, our social skills may be lacking or misunderstood by many NT people, so this club has been created to give us a place to call our own when we are the norm." Find them and learn more here.