ADULT AUTISM ASSESSMENT
In Oregon
If you live in Oregon and you've ever wondered if you might be on the autism spectrum, then you might be interested in Adult Autism Assessment & Services, based in the capital, Salem, Oregon. Find out if autism testing could be right for you. Before you start, you might be asking, what is involved in autism assessment? 
What happens in an autism assessment?
All autism assessments, in Oregon or anywhere in the USA, will have certain things in common: 
History and Background

Observations

Interviews

Formal and Informal Tests and Questionnaires
History and Background
Your assessment professional will ask you to fill out questionnaires and/or ask you questions to get to know your past. One reason, besides getting to know you better, is to discover what autistic characteristics may have been present during your childhood. They will probably also ask you about your family, your general health, any previous diagnoses, your education, career, and current relationships. Getting to know your background helps your assessor to understand who you are and where you've come from..
Observations
An important part of any evaluation is observation. Your assessor will notice your facial expressions or how you express your feelings, and mannerisms or body movements. This is necessary to provide an appropriate diagnosis. 
Interviews
Another way your assessment professional can learn about you and help determine a diagnosis is by interviewing you, such as chatting informally and answering specific questions. Interviewing you is one of the most important parts of the assessment. At Adult Autism Assessment & Services we do not require an interview with your parent interview; although we do need to learn about your childhood, we can learn about it through interviewing you yourself. You know about your own childhood. However, if you believe that your parent, partner, sibling or friend has a useful perspective and insights into your behaviors, then their input can become part of your assessment, at your request. 
Formal and Informal Assessment Tools
Formal assessment tools are tests have been administered to large numbers of people, and experts have analyzed the results. These tests provide scores which tell the degree to which your answers are similar the answers of people who are autistic, or who are neurotypical. 
Informal assessment tools are just that: informal. As such, they do not provide scores the way most formal tests do. Usually informal tests are questionnaires. You may be asked to rate your answer on a scale of 1 to 4, from Not True (1) to Almost Always True (4), or the questions may be True/False. Informal questions can be very useful if the questions are aligned with diagnostic criteria.
A good, comprehensive assessment will use at least one formal test and at least one informal measure.
What about online autism assessment?
It is possible to complete autism testing completely online using a remote telehealth system. You don't have to live within driving distance of Salem, Oregon, because Adult Autism Assessment & Services is 100% online, with a telehealth platform that meets requirements for Health Insurance Potability and Accountability Act (HIPAA) confidentiality Even though you're not sitting across the room from your clinician, they can still observe your responses while you answer their questions. If you have any questions about what it would be like to work with a potential clinician using telehealth, ask them about their experience with online autism testing.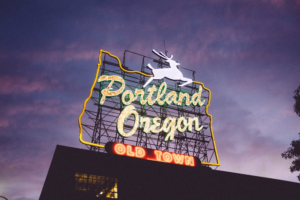 Atypical Autism Presentations
What do you think of when you hear "autism?" Many people think of a little boy who doesn't talk, loves toy trains, and flaps his hands. Others picture a socially awkward computer genius. But actual autists do not look like these stereotypes, they look no different from anyone else you meet. Late diagnosed people have a wide range of interests. They've spent years observing others, camouflaging their autistic traits, and "pretending to be normal." Women are particularly difficult to diagnose, as are trans and nonbinary folk, because they are used to masking their feelings Cisgender men, too, have tried to o hide their autism in an effort to avoid notice and blend in. Atypical autism presentation is the reason so many people find it nearly impossible to get a proper assessment and diagnosis. 
The more expected, typical mannerisms that people associate with autism include avoiding eye contact and flapping hands, as well as difficulty making friends. These are just cliches. While there are autistic people who show some or all of these behaviors, a person can be autistic and not show any of these behaviors.
Atypical presentations of autism may include flicking the fingers rather than flapping the hands, and faking eye contact by looking between the eye brows. During the interviews and observations, your assessment professional can see the real person behind the "mask" and identify autism in its various presentations.
Are you thinking about getting tested for autism?
Perhaps you're considering autism assessment for yourself. If so, ask for a consultation so you can meet your assessor so they won't be a stranger when you start the testing process. Ask your questions, such as how much experience they have with late-diagnosed adult autism assessment with people like you. They should be comfortable testing women, trans, nonbinary, or any adult who has been camouflaging their autism, or whose presentation of autism is atypical. 
At Home in Oregon
Adult Autism Assessment & Services got its start in Salem, Oregon, and from there increased to serve Oregonians from Portland to Eugene to Bend, an everywhere in between. Since going to telehealth, we now serve people in all the states of the Union. Wherever you live, you can work one of our team members for autism or ADHD testing, counseling, and life coaching. Reach out and email [email protected]. She'll take it from there and arrange for your free 30-minute online consultation. 
You deserve answers.
We're here to help.